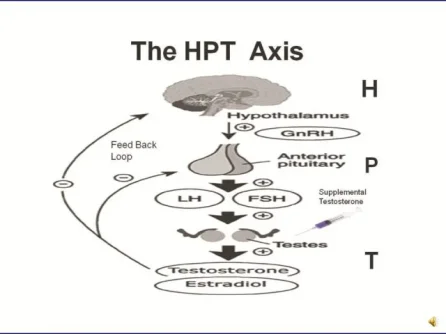 Some men need to stop using testosterone or other androgens because side effects are a problem (e.g. low sperm count interferes with their goal to have children). Most physicians advise the patient to just stop testosterone without thinking about the possible consequences of the hypogonadal state after treatment cessation. Will the patient be worse off than when he started?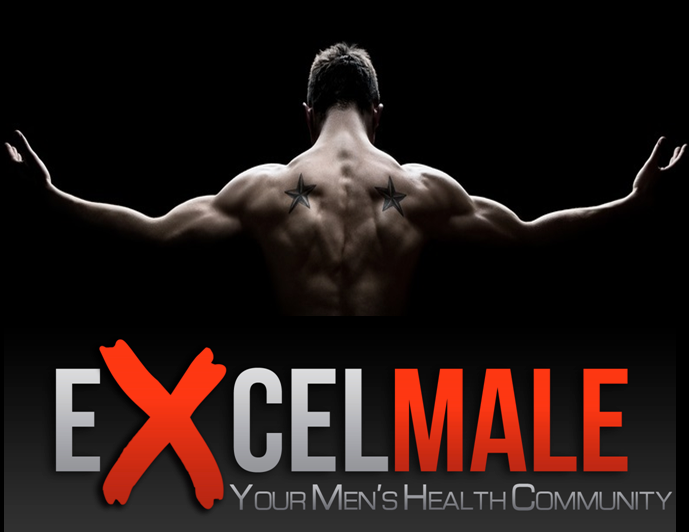 Hi guys just curious: How long will it take until your endogenous production is down to "0" after you start TRT?

www.excelmale.com
Testosterone replacement therapy and anabolic steroids can lead to HPTA (Hypothalamic-Pituitary-Testicular Axis- shown in figure below) dysfunction. Supplemental testosterone can inhibit the release of the body's own testosterone production through negative feedback inhibition on LH levels. This feedback inhibition also results in suppression of FSH levels, leading to suppression of sperm production (spermatogenesis).
Read more here:
Getting Off Testosterone or Anabolics? You May Want to Read These PCT protocols
Dr. Scally's most current Restart Protocol?
Blood tests to be done after stopping PCT for 10 weeks
Post PCT Panel
Last edited: