Also, I am new to injections. I have read that the needles that I got from the pharmacy (31g .5cc x 1/2") are pretty small. The problem I am having is drawing the test into the syringe, seems like it is taking a looooong time for a little. I know a smaller number is larger needle size, but not sure how much larger to go? I see some 28g with the same specs. Are those too big?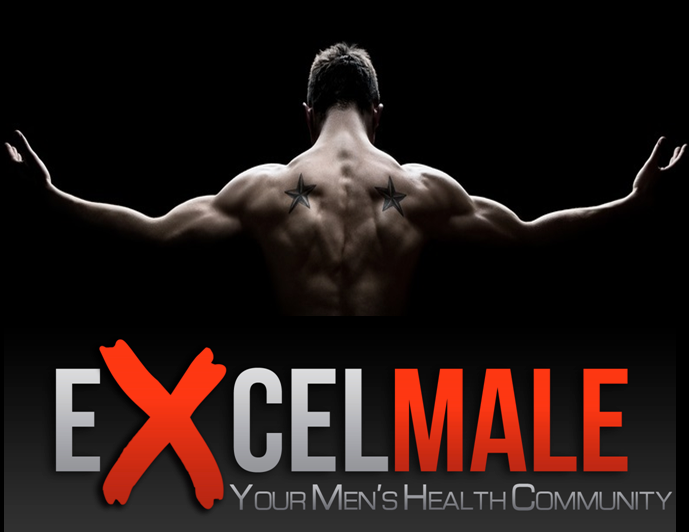 Does anyone know of any sites I can order syringes without a script? I specifically live in Illinois and they require scripts for more then 20 insulin needles. I have been ordering from OTC wharehouse for years but my last order with them still has not shipped from 2 weeks ago and not getting...

www.excelmale.com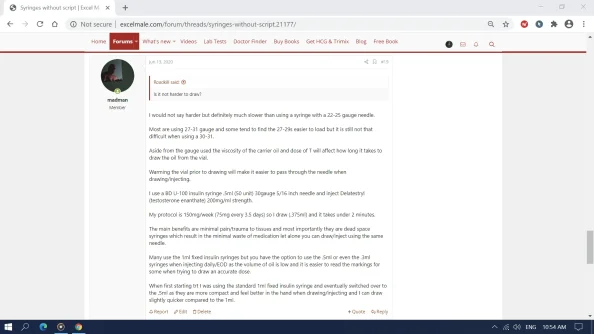 The kicker here is if you are injecting daily than the volume of oil you will be injecting is minimal as on average most men on trt would be injecting 100-150mg/week of T (200mg/ml strength test).
Some may even end up injecting <100mg/week and others may end up injecting 200mg/week which is not common let alone needed by most even when injecting daily.
In your case, you have been prescribed a whopping dose of T 210mg/week (30mg esterified T daily) which would be .15ml/15 units when using an insulin syringe (100/50/30 unit).
Even when using a 31 gauge if the oil is warmed one should be able to draw 15 units fairly quickly.
If you are going to take the advice given and start your trt protocol using a lower overall weekly dose of T than you will be drawing much less when injecting daily.
Most on daily are injecting far less per week as in 10-20mg esterified T or .05ml/5 units--->.1ml/10 units when using an insulin syringe.
Again if the oil is warmed than drawing 5-10 units should be a breeze let alone fast.
Last edited: