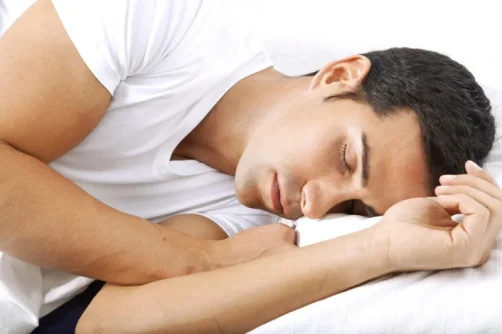 By Jasen Bruce
For many years I have battled with anxiety in various forms which can result in poor sleep. Sometimes I cannot fall asleep, and sometimes when I do I cannot remain asleep. I have been diagnosed with PTSD but do not believe my symptoms are the result of this, I tend to feel that this is more of a genetic pre-disposition.
Over the years I have experimented with various nutrients and medications to help alleviate these symptoms which seemed to have manifested in my late 20s (never had any anxiety before then). I also notice many patients presenting the same symptoms during their consultations. It seems there are many people who suffer from some sort of anxiety or sleep disturbances. Its not surprising when you see all the prescriptions for anti-depressants, benzodiazapines, sleep meds, and the like. Its a billion dollar pipeline for big pharma. My theory is that anxiety/sleep disturbances are more prevelant due to the one-size-fits-all high stress society we have developed for ourselves and are forced to live by (that's a whole other conversation lol).
I wanted to share my protocol which has worked very well for me over the years. I have also used it successfully in people I have personally assisted through withdrawals from pain meds, alcohol, and other drugs which leave the former addict with screaming anxiety and insomnia.
Here is the protocol:
5-Hydroxytryptophan 400mg before bed
DL-Phenylalanine 750mg three times per day
CALM injection 1-2.5ML before bed (additional dosage can be given during the day as needed for anxiety).
This can be done daily for more sever anxiety and/or sleep disturbance. For maintaining you can use 5htp 200mg+DLPA 750mg before bedtime. CALM can be used as needed. For example, when I am not struggling with anxiety I take the CALM 2-3 times weekly (if even needed) to help with sleep. It also assists with muscle relaxation.
Here is a link to the CALM:
http://defymedical.com/services/83-calm-injection-therapy
Dr Lenese Lawson and I developed CALM while I worked at a compounding pharmacy. Even though the link leads to my clinic website, you do not have to order it from
Defy
. You can ask your local compounder to make the same formula if you have the ability to do so. Keep in mind you will still need a prescription since its an injectable. If you do not have access, you can contact
Defy
to place your order. The cost of the CALM includes your prescription. 10ML is $35.
The 5-HTP and DLPA can be purchased over the counter.
Of course there are many other items which help people, such as SAM-E and St Johns Wort, but the above protocol has done well for me and my friends.
Last edited by a moderator: