Comparison of Outcomes for Hypogonadal Men Treated with Intramuscular Testosterone Cypionate Versus Subcutaneous Testosterone Enanthate (2020)

Introduction
:
Intramuscular testosterone cypionate (IM-TC) is the conventional treatment option for hypogonadal men with baseline serum total testosterone (TT) less than 300 ng/dL; however, significant peaks in testosterone cause adverse effects including polycythemia and a rise in estradiol (E2).
Subcutaneous testosterone enanthate-autoinjectors (SCTE-AI) were designed with a lower testosterone peak-to-trough ratio of 1.8.
Objective: This dual-institutional study compared the TT, hematocrit (HCT), E2, and prostate-specific antigen (PSA) response to treatment with IM-TC versus SCTE-AI.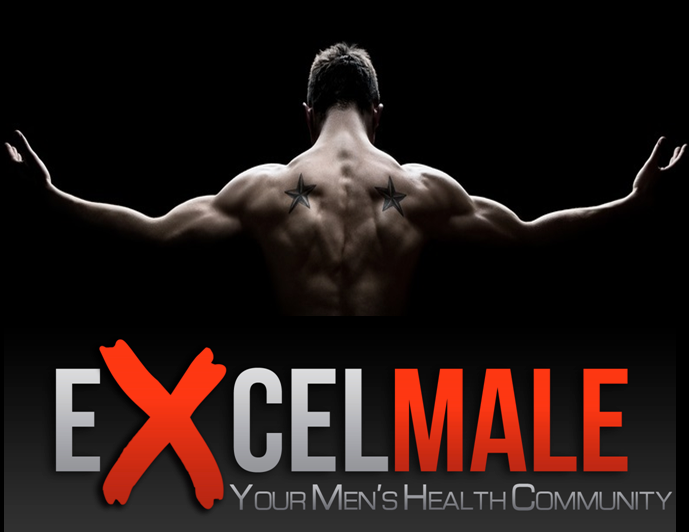 Click here to watch videos on how to inject testosterone intramuscularly or subcutaneously More information on subcutaneous testosterone injections: https://www.
discountedlabs.com
/blog/intramuscular-vs-subcutaneous-testosterone-injections-are-they-both-effective Subcutaneous Testosterone...

www.excelmale.com
Methods
: 263 hypogonadal men were treated with testosterone replacement therapy (TRT) via IM-TC or SCTE-AI. TT, HCT, E2, and PSA levels were obtained at baseline and 6- to 12-weeks post-treatment. Significant differences in baseline and post-treatment levels were identified by univariate analysis. Linear regression models determined whether treatment modality was independently associated with post-TRT levels of TT, HCT, E2, and PSA.
Results
:
Patients treated with SCTE-AI were significantly younger, had lower baseline TT levels, and lower baseline E2 levels (Table 1). Post-TRT, the SCTE-AI cohort had significantly lower HCT and E2, while TT and PSA levels were not significantly different between the treatment arms.
After adjusting for significant differences with linear regression, SCTE-AI was associated with a 14% greater increase in trough TT levels compared to IM-TC (p=0.027). Furthermore, SCTE-AI was independently associated with 41% and 26.5% lower post-therapy HCT (p<0.001) and E2 (p<0.001) levels, respectively, when compared to IM-TC.
Neither TRT modality was associated with post-therapy elevation of PSA (p=0.691).
Conclusions
:
While IM-TC and SCTE-AI provide a significant increase in testosterone, SCTE-AI is associated with lower levels of post-therapy HCT and E2 compared to IM-TC after adjusting for significant covariates.
SCTE-AI is an effective testosterone delivery system with a preferable safety profile over IM-TC.
Table 1.
Clinical demographics and treatment outcomes of intramuscular testosterone cypionate
(IM-TC)
compared to subcutaneous testosterone enanthate-autoinjector
(SCTE-AI)
.
| | | | | | | |
| --- | --- | --- | --- | --- | --- | --- |
| | IM-TC | SCTE-AI | | | | |
| | n=188 | n=114 | | | | |
| | mean (SD) | mean (SD) | p-value | | | |
| Age | 54.4 (13.4) | 49.7 (10.5) | 0.001 | | | |
| Pre-Therapy | | | | | | |
| TT | 313.6 (263) | 249.6 (113) | 0.006 | | | |
| HCT | 45.2 (4.2) | 44.8 (3.4) | 0.453 | | | |
| E2 | 30.4 (15.5) | 25.3 (9.2) | 0.004 | | | |
| PSA | 1.4 (1.8) | 1.1 (0.8) | 0.072 | | | |
| Post-Therapy | | | | | | |
| TT | 536.4 (295) | 552.5 (207) | 0.629 | | | |
| HCT | 48.4 (4.4) | 46.3 (3.8) | <0.001 | | | |
| E2 | 46.6 (25.9) | 33.0 (15.4) | <0.001 | | | |
| PSA | 1.3 (1.3) | 1.2 (0.9) | 0.565 | | | |
| | | | | | | |
TT:

Total Testosterone;

HCT:

Hematocrit;

E2:

Estradiol;

PSA:

prostate-specific antigen