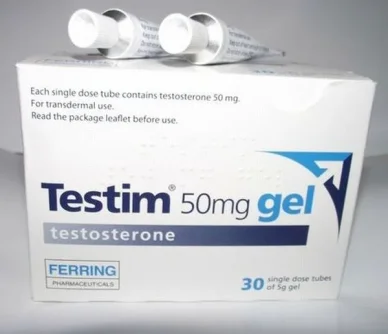 In the first quarter of 2014, the Company expects to record worldwide Testim revenues of approximately $11 to 13 million, compared to $45.5 million in the first quarter of 2013; full-year Testim sales for 2014 are now expected to be less than $85 million. The Company is continuing to finalize the close for the first quarter and will announce its total definitive net revenue, including definitive net revenue for Testim, on its earnings call planned for May 5, 2014.
The Company believes that the unexpected decline in Testim revenues in the first quarter of 2014, and the anticipated impact on expected 2014 Testim total revenues, was, and could continue to be, respectively, influenced by several factors, including, but not necessarily limited to:
-- A shrinking testosterone replacement therapy (TRT) gel market and lower
Testim market share;
--
Downward pressure on prescriptions in the TRT gel market, due to (i)
recent communications by the U.S. Food and Drug Administration regarding
its plans to study the safety of TRT products; (ii) recent medical
journal publications suggesting potential health risks associated with
TRT products; (iii) extensive multimedia advertisement by plaintiffs'
attorneys regarding litigation against companies marketing TRT products;
and (iv) the commencement of such litigation against companies marketing
TRT products, including Auxilium, which the Company believes could result
in total prescription volume for the TRT gel market for full year 2014
being as much as 25% below 2013;
-- A greater-than-expected destocking of Testim inventory in the wholesale
and retail channels;
-- A greater-than-expected decrease in the Company's highest-margin
non-contracted prescriptions, resulting in a higher-than-expected average
rebate percentage applying to Testim sales as a whole; and
-- Specifically for the first quarter of 2014, the Company being required to
accrue a liability for the higher-than-expected rebates and allowances on
all Testim units estimated to be in the wholesale and retail distribution
channels.