Sometimes a woman observes that her husband, boyfriend or sex partner is not performing at his best in bed. She also may see that he is usually tired and not as motivated as he once was. She may find herself trying to help him feel better and reading a lot about men's health and hormones. If her man is experiencing:
 Fatigue?
 Low or no sex drive?
 Less mental focus?
 Less tolerance to stress?
 Lack of interest for things that he used to love?
Then, this book may be for her to read. Her man may be one of the 15 million men in the United States that are suffering from testosterone deficiency and not know it. Many men do not seek help and are sometimes in denial about this problem that can affect their relationships. Fortunately, women may arm themselves with important information before bringing up this sensitive issue in conversations with their men. After reading this book a woman will know:
 How to spot symptoms of low testosterone in men
 What his best treatment option may be, if he needs one
 How to identify and treat potential side effects before they become a problem
 What foods and medicines can lower his testosterone
 What compounding pharmacies are and how they can customize economical testosterone therapy options for him
 Upcoming testosterone options for women (yes, women may also need testosterone)
 And much more
Women can buy this best selling
testosterone book
on
Amazon.com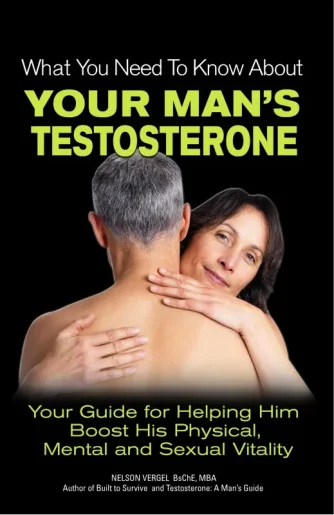 Last edited: