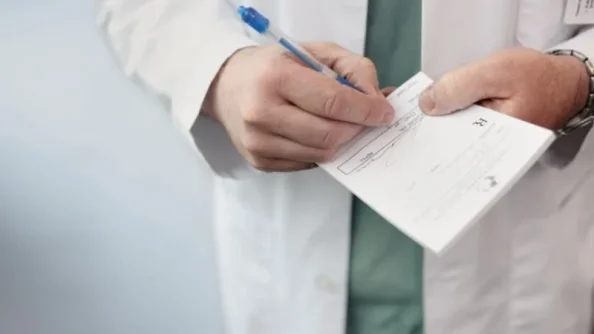 Note: This information only covers prescriptions paid by insurance. It does not include prescriptions from cash-basis clinics.
FDA's analysis of drug utilization data for testosterone replacement therapy (TRT) over the past 5 years shows a significant increase in the use of testosterone prescriptions. From 2009 to 2013, sales of TRT in terms of kilograms of active ingredient saw an increase of 65%, with approximately 8,500 kilograms sold in 2009 to 14,000 kilograms sold in 2013.
In 2010, 1.3 million patients received a prescription for testosterone and by 2013, this number has risen to 2.3 million patients.
Direct-to-consumer advertisement emphasizing the benefits of TRT related to quality-of-life, such as vitality and strength, and non-branded disease awareness campaigns of 'low T' have targeted a broad population of men.
According to a recent report using data from commercial health insurance claims, the largest group of patients prescribed TRT is men 40 to 60 years of age. FDA's drug utilization analysis corroborated this observation, with men 40 to 64 years of age accounting for approximately 70% of men prescribed TRT.
FDA analysis also showed the age group of men 40 to 64 years of age had the largest relative increase in TRT prescriptions, from approximately 850,000 to 1.5 million patients, from 2010 to 2013. In the same report,
only about one-half of men taking testosterone therapy had been diagnosed with hypogonadism, and 25% did not have evidence of having their testosterone concentrations tested prior to initiating therapy.
FDA's analysis revealed that 21% of patients prescribed TRT did not have evidence of laboratory testing for serum testosterone concentrations at any time during TRT treatment, including testing prior to the first TRT prescription.
This is particularly concerning because the diagnosis of hypogonadism requires documented evidence of low or absent serum testosterone concentrations and the appropriate TRT dose cannot be determined without following serum testosterone concentrations on therapy. The increased use of testosterone in older men indicate that TRT use has expanded significantly and appears to include those considered to have 'age-related hypogonadism,' asymptomatic individuals with low serum testosterone concentrations, and symptomatic men with normal or unknown serum testosterone concentrations.
Source: JOINT MEETING FOR BONE, REPRODUCTIVE AND UROLOGIC DRUGS ADVISORY COMMITTEE (BRUDAC) AND THE DRUG SAFETY AND RISK MANAGEMENT ADVISORY COMMITTEE (DSARM AC)- September 17, 2014- Bethesda, Maryland.
Last edited: