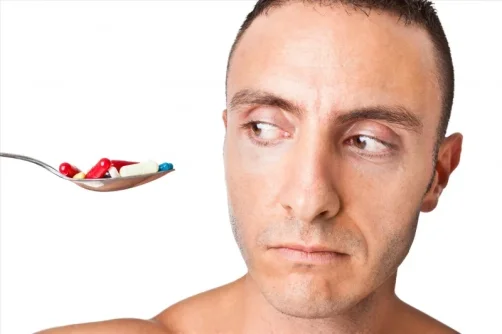 Not surprising data. Most of these supplements lower HDL and affect liver and kidney function.


Granados J, Gillum TL, Christmas KM, Kuennen MR. Prohormone supplement 3b-hydroxy-5a-androst-1-en-17-one enhances resistance training gains but impairs user health. J Appl Physiol (1985). http://jap.physiology.org/content/early/2013/12/31/japplphysiol.00616.2013.abstract
Purpose: Prohormone supplements(PS) are recognized not to impart anabolic or ergogenic effects in men, but the research supporting these conclusions is dated. The Anabolic Steroid Control Act was amended in 2004; the viability of PS have not been evaluated since that time.
Methods: 17 resistance-trained males(23+/-1yrs; 13.1+/-1.5% body fat) were randomly assigned to receive either 330mg/d 3b-hydroxy-5a-androst-1-en-17-one(PROHORMONE; n=9) or sugar(PLACEBO; n=8) p.o. and complete a 4 week(16 session) structured resistance-training program. Body composition, muscular strength, circulating lipids, and markers of liver and kidney dysfunction were assessed at study onset and termination.
Results: PROHORMONE increased lean body mass by 6.3+/-1.2%, decreased fat body mass by 24.6+/-7.1%, and increased their back squat 1-RM and competition total by 14.3+/-1.5% and 12.8+/-1.1%; respectively. These improvements exceeded(p<0.05) PLACEBO, who increased lean body mass by 0.5+/-0.8%, reduced fat body mass by 9.5+/-3.6%, and increased back squat 1-RM and competition total by 5.7+/-1.7% and 5.9+/-1.7%; respectively.
PROHORMONE also experienced multiple adverse effects. These included a 38.7+/-4.0% reduction in HDL (p<0.01), a 32.8+/-15.05% elevation in LDL (p<0.01), and elevations of 120.0+/-22.6% and 77.4+/-12.0% in LDL/HDL and C/HDL; respectively(both p<0.01). PROHORMONE also exhibited elevations in serum creatinine (19.6+/-4.3%;p<0.01) and AST(113.8+/-61.1%;p=0.05), as well as reductions in serum albumin (5.1+/-1.9%;p=0.04), ALP(16.4+/-4.7%;p=0.04), and GFR(18.0+/-3.3%;p=0.04). None of these values changed(all p>0.05) in PLACEBO.
Conclusion: The oral PS 3b-hydroxy-5a-androst-1-en-17-one improves body composition and muscular strength. However, these changes come at a significant cost. Cardiovascular health and liver function are particularly compromised. Given these findings, we feel the harm associated with this particular PS outweighs any potential benefit.