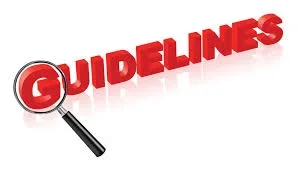 A new study published yesterday and a previously published one from the Veterans Administration Hospital System (see both below) show what happens when older men are given testosterone replacement without managing potential blood level increases of factors that can affect their health.
Testosterone replacement can increase red blood cell (and hematocrit which is the total red cell volume) and estradiol production, two important factors for men's health when present in normal levels. However, due to genetic, age or other factors some men can have excessive production of both.
High hematocrit
and estradiol are more common in older men on testosterone since testosterone related aromatization and erythrocytosis are worse in that population. In excess, both variables have been linked to cardiovascular risks in older men. Not a single one of studies reporting higher cardiovascular risks in men on testosterone have managed either important factor.
Additionally, this latest nonrandomized study states that "No data were available on indications for T prescription, race, laboratory findings, occupational, environmental, or lifestyle factors."
Many clinics are managing hematocrit by recommending blood donation or phlebotomies to men with hematocrit over 53. They are also recommending treatment with low dose anastrozole for men with estradiol over 50 pg/mL. However, most medical practices follow basic recommendations from the 4 current guideline groups that, in my opinion, may need revision. As the summary table below shows, none mention measuring estradiol blood levels.
It is time to change the current guidelines for testosterone treatment in men to include the management of those two variables. I am also looking forward to the day when a research group will perform a good study that uses a protocol that not only gives testosterone to men but also one retests them periodically to manage dose,
high hematocrit
and estradiol blood levels. It should not be a difficult task.
Latest Study:
Increased Risk of Non-Fatal Myocardial Infarction Following Testosterone Therapy Prescription in Men
Most commonly used guidelines in the United States:
https://www.endocrine.org/~/media/endosociety/Files/Publications/Clinical Practice Guidelines/FINAL-Androgens-in-Men-Standalone.pdf
Last edited: