The ORIGAMI Male Condom™ (OMC) is the first non-rolled, injection- molded, engineered, silicone condom intended to facilitate a pleasurable and safe sexual experience for the male wearer and his female partner. It is not yet available in the market.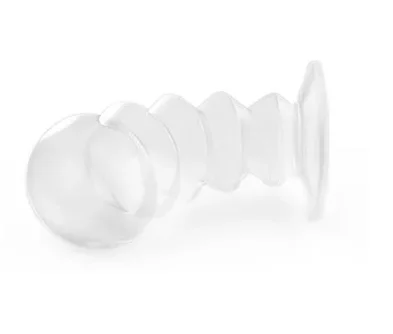 Find out more here:
http://www.origamicondoms.com/#!male-
...
--------------------------------
The official ORIGAMI Condoms website:
http://www.origamicondoms.com
Follow them here:
Facebook:
https://www.facebook.com/origamicondoms
Collapsible 'origami' condom wins praise from Gates Foundation
By
DAILY MAIL REPORTER
PUBLISHED: 00:55 EST, 9 April 2013 | UPDATED: 09:16 EST, 9 April 2013
A small business in California called Origami Condoms is working on a revolutionary new prophylactic modeled after the Japanese art of paper folding which has won the approval of the Bill and Melinda Gates Foundation for being the only design to radically change the contraceptive.
Other condom manufacturers have made continual efforts to make the existing, everyday condom more appealing to users by introducing new textures and flavors.
Origami Condoms' design, which has condoms folded up rather than rolled up like the ones currently for sold at most stores that sell health and convenience products, acts as a loose-fitting sheath when it's in use and is said to move with the natural movement of the body.
Read more:
http://www.dailymail.co.uk/news/article-2306128/Collapsible-origami-condom-wins-praise-Bill-Melinda-Gates-Foundation.html#ixzz3q7OStBga
Last edited: