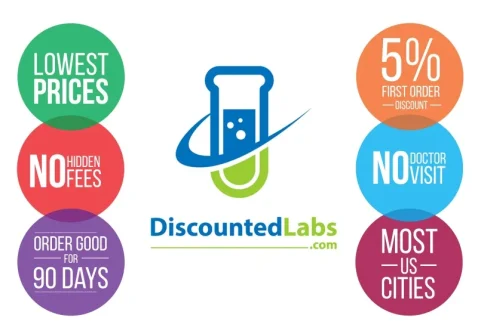 First of all, thank you for supporting our growing company and for sticking with us through our optimization process. I am excited to let you know that we are working on automatization of order and lab test report processing to be ready in summer!
As you know, I created DiscountedLabs.com to improve access to affordable blood testing for people like you who want to take charge of your health even with restrictions in your insurance coverage and financial situation.
I am proud that we are still the most affordable company in the field and I am committed to keep it that way. As you know, our prices already include a prescription and blood draw fee, so there are no hidden costs to you.
As we grow, our operating costs have increased so prices of many of our blood tests will increase by 5 to 10% in the next three weeks. This adjustment still guarantees that we are the leader in the affordable blood testing field while we improve our responsiveness to your needs.
If you order now, you can take advantage of our low prices before the adjustment. Your order is good for 90 days, so you can wait to get your blood drawn within that time period.
Also, do not forget to check our blog page for new educational information to help you understand different blood tests and ways to manage them.
Again, thanks for your continuing support to DiscountedLabs.com!

All the best,
Nelson Vergel
Founder