I am trying to save many of you time in searching important information in key posts. Here is a list of good posts related to Clomid (clomiphene). This drug is used for fertility issues. Some doctors prescribe it to increase testosterone. Many patients report not feeling the same benefits with Clomid as they do with testosterone. A pharmaceutical company will seek approval of a clomid compound in a year as a treatment for low testosterone. It will be interesting how this will end up!!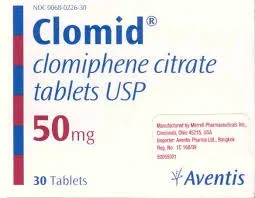 Anastrozole needs to be added to 17% of men taking Clomid
Clomid to Reset Hormonal Axis After Anabolic Steroids
Getting OFF testosterone questions
Feel awful-clomid not working
Clomid and Cialis
Clomid vs hcg
PCT post TRT....
How to Stop Testosterone Safely and Possibly Reset Your Hormonal Axis
Men with low T report similar satisfaction on Clomid as they do on testosterone replacement
Clomid (clomiphene) Increases Testosterone and Sperm Count in Men
Repros says FDA seeks more studies for clomiphene drug
Last edited: