I am excited to have four doctors agree to do webinars with me in December.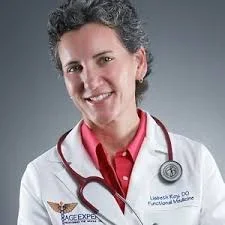 Lisbeth Roy, D.O. is a formally trained functional, regenerative, and aesthetic medical expert with a non-invasive approach to total body wellness. Dr. Roy's approach to medicine takes root in the reasons she became a doctor – always being one to challenge herself to tackle problems and seek answers at the very heart of the matter – avoiding assigning fault and truly seeking solutions. She is trained in traditional family practice but has always practiced functional medicine. Dr. Roy realizes that correcting and preventing the cellular imbalances that are the root cause of disease is essential to achieving true wellness and optimal health, rather than simply treating a list of symptoms.


Dr. Lisbeth Roy graduated Summa Cum Laude, from Colby-Sawyer College in New Hampshire and achieved her Doctorate of Osteopathic Medicine at the University of New England College of Osteopathic Medicine. She spent her first year of post-graduate training as Chief Intern at the Florida Hospital Family Medicine Residency in Orlando, FL.


******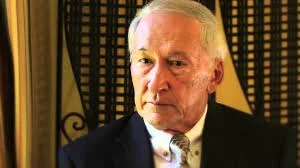 Richard F. Walker, Ph.D., R.Ph is well known for having popularized Sermorelin, a growth hormone-releasing hormone. He received a BS in pharmacy from Rutgers University, an MS in biochemistry from New Mexico State University and a Ph.D. in physiology from Rutgers University. He completed an internship in neuroanatomy/electrophysiology at Emory University College of Medicine, and postdoctoral fellowships in neuroendocrinology and neuropharmacology at Duke University College of Medicine (Center for the Study of Aging and Human Development) and the University of California, Berkeley, respectively. Dr. Walker held tenured faculty positions at Clemson University (Department of Zoology) and the University of Kentucky, College of Medicine (Department of Anatomy and Molecular Biology/Sanders-Brown Research Center on Aging). He left academia for a brief hiatus in the pharmaceutical industry serving as Director of Toxicology at SmithKline Beecham Pharmaceutical Corp. At the same time, he was also a research professor in the Department of Pharmacology at the Medical College of Pennsylvania and later at the University of South Florida (USF) College of Medicine. In addition to his research duties at USF, Walker served as Director for Research Compliance and also Director of USF CARES (Clinical Alliance for Research, Education, and Service). He has been the recipient of many federal (NSF, NIH, DOD), state and local research grants and has published extensively towards understanding the cause of senescence and treating functional deficits associated with organismal aging. Walker is currently Editor-in-Chief of Clinical Interventions in Aging, a source of evidence-based information for practitioners of age-management medicine published by Dove Medical Press and author of the book, "Why We Age: Insight into the cause of growing old" He is partner in ProSoma LLC which manufactures and distributes anti-aging products, and he also heads a private consulting company offering regulatory and scientific services to physicians and other health-care professionals.


*****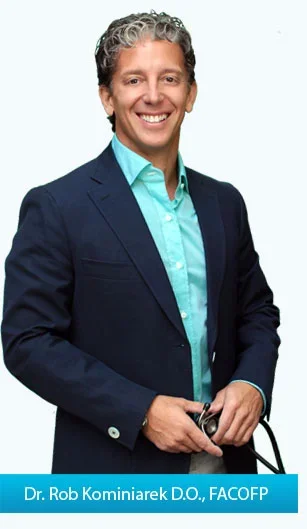 Dr. Rob Kominiarek D.O., FACOFP is a board certified, Fellow of the American College of Osteopathic Family Physicians with advanced certification in Age Management Medicine and BioIdentical Hormone Replacement Therapy. He is the medical director of the Alpha Male Medical Institute®. Dr. Rob is a graduate of the Nova-Southeastern University, College of Osteopathic Medicine in Fort Lauderdale, Florida. He completed his residency training at Ohio University, Grandview Hospital and Medical Center in Dayton, Ohio. He is a medical advisor and director of emergency medical services, police departments and radio and television shows across the country. You can watch Dr. Rob on his weekly health segment "Dr. Rob In The House" on Living Dayton, WDTN2 every Wednesday at noon. Dr. Rob is a veteran of the United States Army and is a bestselling author with a passion directed towards overall health of the mind and body thru proper eating habits, regular exercise, appropriate supplementation, and the intelligent optimization of hormones when clinically indicated.


*****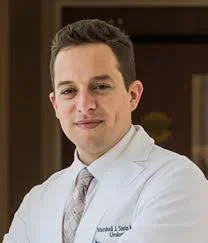 Dr. Marshall J. Stein received his medical degree from Tulane University School of Medicine and completed his post-graduate work at the University of Texas Houston and MD Anderson. Dr. Stein is a highly skilled surgeon and believes in the importance of staying current on new medical trends in urology. He is recognized by his peers in the health profession as a physician that provides exemplary patient care and surgical expertise. His clinic interests include Male and Female Health, Anti Aging Wellness, Hormone Replacement, Disease Prevention, Nutrition, Oncology, Prosthetic Urology, Prostate and Bladder Dysfunction.
Dr. Stein is first and foremost, about patient care and education. He is dedicated to delivering innovative, skilled and compassionate evaluation and treatment for a wide variety of conditions.


I will be posting the respective videos and transcripts as they are uploaded.


Last edited: