Dehydrotestosterone- Man's Enemy or Friend ?
DHT – FRIEND OR ENEMY?
With the exception of estradiol, no hormone is more misunderstood than dihydrotestosterone, DHT. In fact, many men actually fear DHT, going out of their way to lower it and frustrate its biological activity. However, DHT is actually a critical hormone, one that men need for sexual and prostate health, cognitive function, skeletal strength – and many other reasons. Like everything in life, there are downsides to DHT, but the upside of healthy DHT levels far outweighs the challenges it can present.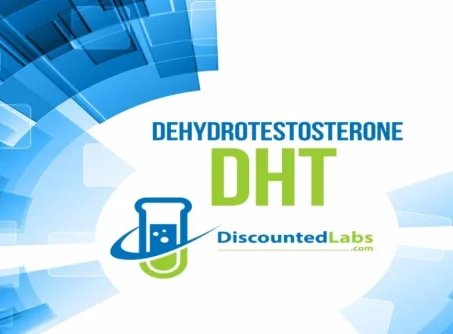 DHT – Where it Comes From
The principal hormone produced in men is, of course, testosterone. When testosterone is produced by the testicles (or injected/absorbed by a man on testosterone replacement) an enzyme, 5-alphareductase (5-AR) sets to work converting a portion of that testosterone to DHT. This conversion actually prevents some portion of testosterone from reaching the androgen receptors in the brain, genitals, skin, and other tissues. Initially, that may sound as if the body is being deprived of a needed hormone – testosterone. However, for the most part, this conversion is actually in a man's best interest. DHT binds much more efficiently to androgen receptors, estimates vary, but it would seem that DHT is 300 to 500 percent more efficient at reaching and binding to the receptors, and is far more potent than testosterone. If tissues were deprived of DHT, if 5-AR hadn't done its job, there would be dramatic physiological changes. While it is true that testosterone remains the primary, active androgen in muscle/muscle development, DHT is still critical for the full performance enhancing effects of testosterone. Specifically, the impact of DHT on the central nervous system which bring about increased neurological efficiency/strength.
DHT – Positive Effects
To understand DHT's androgenic properties, consider the following.
More here