Young people and men on testosterone and/or anabolic steroids sometimes suffer from acne. Accutane is one of the most commonly prescribed and effective drugs for acne. But there are concerns that it may affect hormones. No one knows how long after drug cessation things normalize, but I have had two men consult with me who saw a significant and permanent drop in blood levels of testosterone after its use.
I take zinc/copper, wash with Nizoral shampoo, get some sun and limit greasy food and that was worked well for me to stop the acne on my back.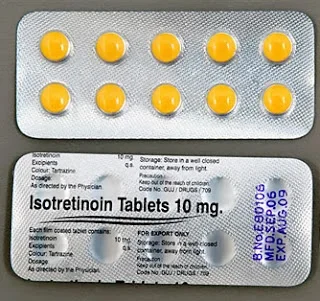 These two studies show concerns:
Accutane can affect growth hormone's effect.
Reference:
Short-term isotretinoin (accutane) treatment decreases insulin-like growth factor-1 and insulin-like growth factor binding
protein
-3 levels: does isotretinoin affect growth hormone physiology? - Karadag - 2010 - British Journal of Dermatology - Wiley Online Library
Short-term isotretinoin treatment decreases insulin-like growth factor-1 and insulin-like growth factor binding protein-3 levels: does isotretinoin affect growth hormone physiology? - Karadag - 2010 - British Journal of Dermatology - Wiley Online Lib
Accutane can also affect pituitary hormones (LH, FSH) which affect testosterone levels:
Reference: Isotretinoin Influences Pituitary Hormone Levels in Acne Patients. Authors: Karadag, Ayse Serap; Ertugrul, Derun Taner; Tutal, Emre; Akin, Kadir Okhan Source: Acta Dermato-Venereologica, Volume 91, Number 1, January 2011 , pp. 31-34(4)
Last edited: