I've been on anastrozole for 11 years. I believe since I started, science has evolved and lowering estradiol down into the 25 pg/mL range is no longer desirable as I have been told to do by my doctor all these years. Recently I've read more and more that estradiol should not be that low in men.
I always kept it low for fear of gynecomastia, fat accumulation, ED and libido but now read the opposite may be true. A few years ago I developed terrible tendinitis and now I believe it may have been associated with low estradiol. Is there a testosterone to estradiol ratio for men? Recent research has led me to believe that if one has a high testosterone level their estradiol level can and should be above the high level of normal on the Labcorp and Quest test values. Basically the higher the testosterone level the higher the estradiol level can and should be.
Does anyone know what men with naturally high levels of testosterone have for an estradiol level? I found this ratio calculator but not sure exactly what it means. My total testosterone on my last blood draw was 845 ng/dL and my estradiol was 32.2 pg/mL. It appears those are two different units of measure. Can anyone tell me based on my numbers if my ratio is in a good range? Also, what is considered a good ratio?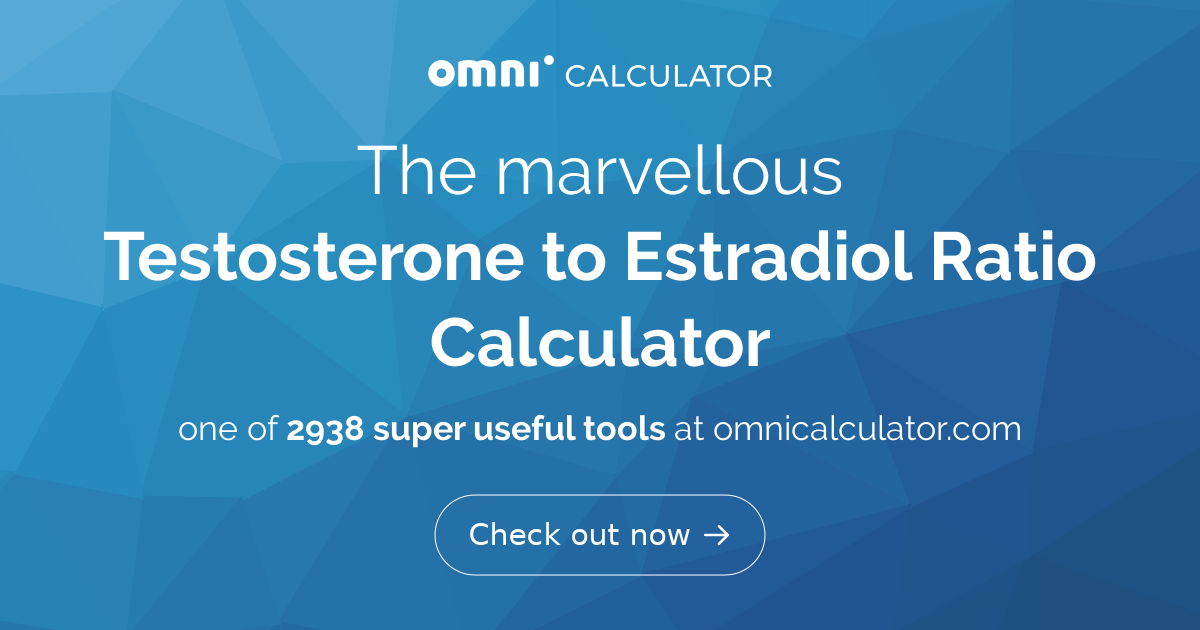 This testosterone to estradiol ratio calculator estimates the proportion of the two hormones and converts their units between nmol/L, ng/dL, pg/mL, and pmol/L.
www.omnicalculator.com