LONG TERM HCG- Does it stop working due to testicle Leydig cell desensitization?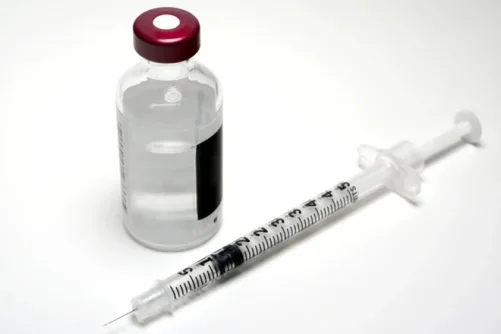 This study of two people did not show issues after 23 months of high doses:
A STUDY OF HUMAN TESTICULAR FUNCTION BY THE USE OF HUMAN MENOPAUSAL GONADOTROPHIN AND OF HUMAN CHORIONIC GONADOTROPHIN IN MALE HYPOGONADOTROPHIC EUNUCHOIDISM AND INFANTILISM in: European Journal of Endocrinology Volume 53 Issue 2 (1966)
ABSTRACT
Two adult men with severe hypogonadotrophic hypogonadism (persisting infantilism) were observed during long-term treatment with chorionic gonadotrophin (HCG) (23 and 6 months respectively) followed by treatment with human menopausal gonadotrophin (HMG) (for 7 and 12 months) and finally by combined treatment with HMG plus HCG (for 12 and 9 months). A study of hormone excretion, testicular biopsies and the clinical course showed that HMG given alone had little effect. Development of the testicular tubules was dependent upon the addition of HCG to the HMG, and the combined treatment induced a complete gonadal maturation. This LH action is presumably a direct effect on the tubules rather than indirect through Leydig cell stimulation. HMG acts synergistically with HCG in Leydig cell stimulation, and the results thus indicate a close interaction between FSH and LH on all testicular elements. No lasting effect of the long-term treatment was found. HMG has no antigenic properties in the human.
This additional study showed no long term reduction in efficacy:
From:
Smals et al. THE EFFECT OF SHORT AND LONG TERM HUMAN CHORIONIC GONADOTROPHIN (HCG) ADMINISTRATION ON PLASMA TESTOSTERONE LEVELS IN KLINEFELTER'S SYNDROME
European Journal of Endocrinology, Dec 1974. Page(s): 753–764Volume/Issue: Volume 77: Issue 4
ABSTRACT
The effect of acute (1500 IU/day for 3 days) and chronic HCG administration (1500 IU, 3 times weekly) on plasma testosterone levels in patients with Klinefelter's syndrome was compared with the response observed in patients with hypogonadotrophic eunuchoidism and in eugonadal male controls. Basal plasma testosterone levels in the Klinefelter patients were significantly lower than in the control subjects and significantly higher than in the patients with secondary hypogonadism. In all but one Klinefelter patient the plasma LH levels were markedly elevated even in the presence of normal testosterone levels. No significant correlation could be demonstrated between the plasma testosterone concentrations and the LH levels in the Klinefelter patients. Short term HCG administration resulted in a significant increase in the plasma testosterone levels in each of the 3 groups studied, independent of the basal value. The absolute increase in the Klinefelter patients was quantitatively comparable to that in the patients with secondary hypogonadism, but significantly lower than in the eugonadal controls. During long term HCG treatment the plasma testosterone levels definitely increased in both patient groups, but remarkably in the Klinefelter patients testosterone levels tended to decrease on continuing treatment, though in most patients testosterone levels remained higher than the pre-treatment values. The data on the effect of acute and chronic HCG administration on plasma testosterone levels in this study illustrate again that Leydig cells in Klinefelter's syndrome still retain a functional reserve, though less than in eugonadal males.
This old study in rats probably fueled the misconception popular in other online forums about HCG desensitization, but at this relatively high dose in rat cells (IU/Kg), HCG receptor occupancy returned to normal after 120 hours. How can we extrapolate to humans?
Haour et al, hCG-Dependent regulation of gonadotropin receptor sites: Negative control in testicular leydig cells. Molecular and Cellular Endocrinology, Volume 7, Issue 1, March 1977, Pages 17-24
Abstract
A single injection of human chorionic gonadotropin (hCG 500 IU) to prepubertal male rats increases plasma testosterone level and decreases hCG receptors in the testicular Leydig cells for more than 120 h. Injected hCG, measured in plasma using a specific radioreceptor assay for gonadotropins, is maximal at 2 h and decreases thereafter with an apparent half-life of 16 h. Plasma testosterone exhibits a rapid increase (30–40 ng/ml) within 1 h after hCG injection. A delayed paradoxical increase (20–30 ng/ml) is observed between 48 and 120 h after the injection. The number of hCG binding sites in the isolated Leydig cells membranes decreases to less than 10% of the control value within 10 h and remains almost undetectable until 96 h after hCG injection. The reappearance of the binding sites is observed around 120 h. Similar, but less pronounced effects are found after the injection of 10 IU hCG. Since receptor occupancy cannot explain such a phenomenon, it is concluded that hCG is exerting a negative control on its own receptors in the Leydig cells.
Last edited: