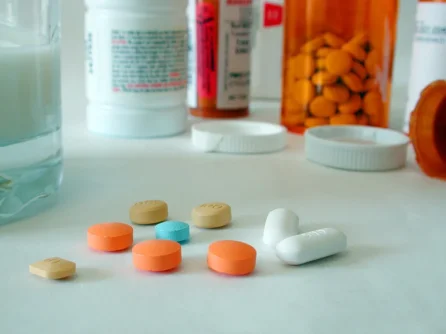 Several studies have shown that as men grow old, they have more health complications that require medications for blood pressure, diabetes, depression, high cholesterol, and other comorbidities. So, older men tend to take several medications that may have an impact on sexual function.
Impotence, defined as the consistent inability to maintain an erect penis of sufficient rigidity for sexual intercourse, has been estimated to affect 10 million American men. An age dependence has been shown to exist, with 25% of men over age 65 affected. A large body of clinical experience and published reports in the literature link many commonly prescribed drugs with sexual dysfunction.
Drugs can affect sexual function at a variety of points such as inhibition of ejaculation or sedation/depression leading to reduced libido. Antihypertensive drugs have been most commonly associated with impotence. There have been reports of sexual dysfunction with almost all classes of antipsychotics, but little clinical investigation has been performed. Other drugs associated with sexual dysfunction include digoxin, clofibrate, cimetidine, and various hormonal agents and antineoplastics.
In fact, a study found that as the number of medications men took increased, so did the prevalence of ED, the authors reported – across all age groups:
Medications taken: 0 to 2. Number of participants 16,126.
Proportion with moderate ED – 15.9%
Medications taken: 3 to 5. Number of participants 10,046.
Proportion with moderate ED – 19.7%
Medications taken: 6 to 9. Number of participants 6,870.
Proportion with moderate ED – 25.5%
Medications taken: 10 or more. Number of participants 4,670.
Proportion with moderate ED – 30.9%
The following drugs are most commonly linked to ED:
Antihypertensive drugs, such as thiazides, beta-blockers, and clonidine.
Psychogenic drugs, such as SSRIs (selective serotonin reuptake inhibitors), tricyclic antidepressants, monoamine oxidase inhibitors, and lithium
57% of the men in the survey were on more than three different drugs. The older the participants, the more likely they were to be on over three medications.
Percentage of men on more than three medications according to age:
50 to 59 years – 53%
60 to 70 years – 66%
Testosterone to Improve Sexual Dysfunction: Benefits vs Risks