​Many healthcare providers hesitate to initiate men on
testosterone
replacement therapy (TRT) due to the belief that these treatments increase the risk of cardiovascular (CV) events. However, the data supporting this belief are conflicting. A systematic review and meta-analysis of 30 randomized trials assessed the effect of TRT on CV events and risk factors in 1642 men with different degrees of androgen deficiency were on TRT. The results were inconsistent across trials but did not support an association between testosterone use and important CV effects. In another systematic review and meta-analysis of 51 randomized trials, the relative risks of myocardial infarction, arrhythmia, coronary bypass surgery, and all-cause mortality were not significantly increased with TRT use.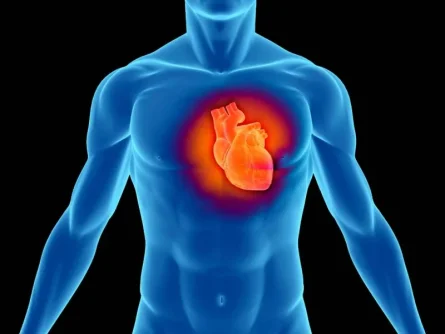 The Testosterone in Older Men with Mobility Limitations (TOM) trial randomly assigned 209 men with mobility issues and low testosterone to 6 months' treatment with testosterone gel to improve lower extremity strength and physical function.
In this population of older men with limitations in mobility and a high prevalence of chronic disease, testosterone gel was associated with an increased risk of CV events. However, these results should be interpreted with caution, as the study was not designed to assess CV disease, and more patients in the testosterone arm had hypertension or dyslipidemia at baseline. Moreover, the prescribed dose of testosterone was two times the standard starting dose and the criteria for CV events were relatively subjective and non-specific, including for example the complaint of shortness of breath, tachycardia or leg edema. The small size of the trial and the unique population should limit physicians from making broader assumptions about the safety of TRT for other patient populations.
More recently, a retrospective study of 8709 hypogonadal men who underwent coronary angiography in the Veterans Affairs system between 2005 and 2011 assessed the association between testosterone therapy and all-cause mortality, myocardial infarction (MI) or stroke. Overall, the unadjusted data demonstrated a protective effect of TRT use on CV risk; however, the adjusted data showed an adverse impact. Puzzling, however, is that the testosterone levels among the men on TRT versus men not on TRT were unknown. The testosterone levels among the men experiencing a CV event versus men without an event were unknown. Also concerning is that about 100 of the "men" in this study were later reported to be women.
Source: Testosterone deficiency and replacement: Myths and Realities. Can Urol Assoc J 2014;8(7-8):S145-7