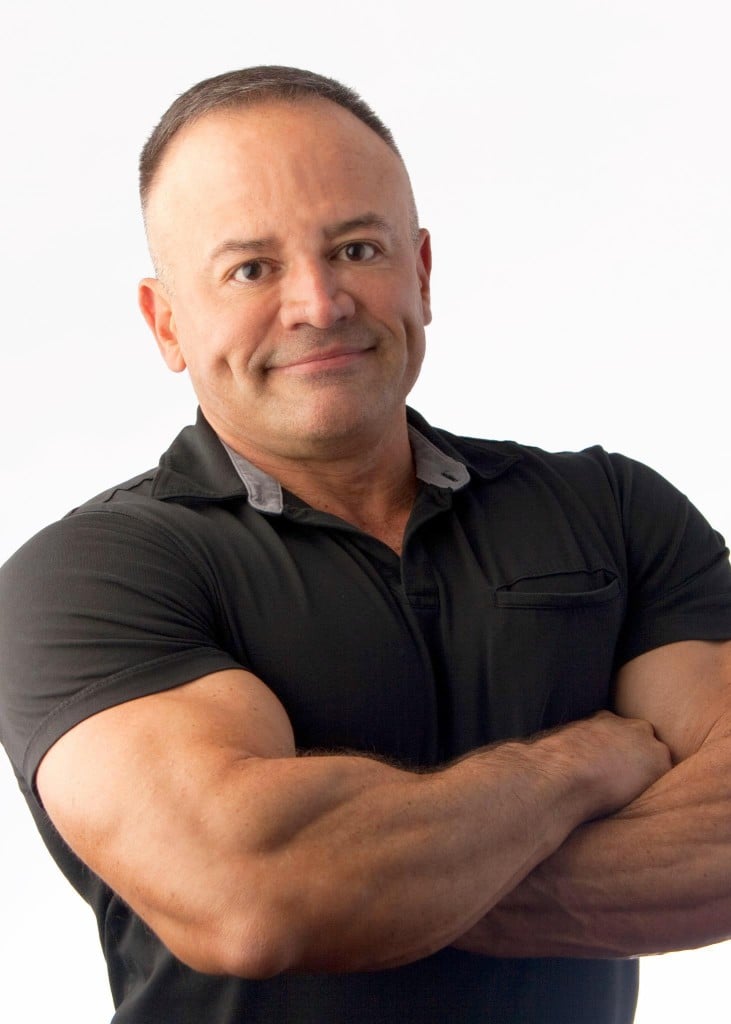 Founder Administrator: Nelson Vergel
Nelson Vergel is a chemical engineer who, by his own necessity, has become a leading advocate for sports nutrition, supplementation, hormone and therapies, and the promotion of wellness.
His search for cutting-edge health knowledge started when he was diagnosed with HIV over 25 years ago during a hopeless era. This life-threatening diagnosis propelled him to explore therapies to save his life and that of his peers by reviewing available literature, attending numerous health conferences, becoming an advocate member of U.S. National Institute of Health's research committees, moderating online groups, and networking with many progressive clinicians. With his survival knowledge he has been able to help people to lead a healthy life regardless of their health status or background.
He is the author of "Testosterone: A Man's Guide" and co-author of the book "Built to Survive", the founder of the nonprofit organizations Body Positive Wellness Clinic and Program for Wellness Restoration, the Nutrition and Exercise forum expert at TheBody.com, and a bilingual speaker on body composition, exercise, nutrition, supplementation, testosterone replacement, metabolic disorders, and medication side effect management.
His latest project, ExcelMale.com, provides a trusted exchange platform for men's health in a moderated and curated environment.
---
Moderator: Gene Devine
I am 53 years old, happily married with two wonderful children and reside in South Florida. I have always stayed in decent physical shape and watched my diet but never really took my overall health seriously. At the ripe old age of 48 I decided to get a complete medical physical and hormone work-up conducted by a anti-aging medical specialist in Fort Lauderdale. It was at least 20 years since my last medical physical.
The blood work showed that I was a healthy "normal" 48 year old male and my Testosterone and Estrogen serum levels reflected that clearly. In school grade terms, my Testosterone serum levels (both Total and Free) were considered a "D".
I made a decision to add a Testosterone Replacement Therapy protocol to my life and the change it had on me, both physiological and spiritual, was beyond any of my expectations and I was so impressed with the positive impact it made on my life I decided to learn everything I possibly could about anti-aging medicine, the male androgen pathway and endocrine system, how it functioned, how it was impacted by age, age related medical conditions and how it could be optimized through the use of bio-identical hormones, diet and exercise.
This self-learning over the years has allowed me to help guide men to find the correct hormone replacement healthcare as a moderator on a very active steroid forum on the Internet. However, that forum was primarily focused on bodybuilding, and the anabolic use of steroids, and not necessarily on the health of men and the use of bio-identical androgens as a hormone replacement protocol.
It was for this reason that I have joined Nelson Vergel in creating ExcelMale.com as we share the same vision and philosophy in helping men lead healthy and vigorous life styles in a safe and open community where respect and responsibility will be our code.
As a men's health advocate, I look forward to knowing you all and helping you as best I can with the knowledge I have gained over the years.
Gene
---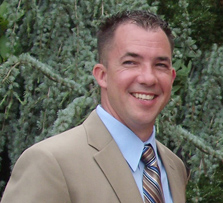 Moderator: Keith Willse
I am currently forty years old, happily married with two amazing children. While living my busy life as an Information Systems & Technology Engineer,I never really took care of myself and always put my career first but I always managed to stay in good health both mentally and physically. This type of lifestyle, while not the healthiest, worked for me and was trouble free. This changed when I decided to address my hair loss at the young age of thirty-five with the well-known hair loss drug Propecia (finasteride). This is when my troubles with health began and my life changed forever in so many ways. The drug's literature led me to believe that the side effects would cease upon discontinuation. It was simply not true. When I realized that I was having persistent side effects it scared me. Looking back, it was one of the worst uninformed decisions I ever made for my mind, body and health.
After Propecia, my approach to health changed dramatically. I no longer just accepted what I read or what doctors told me without first doing my own research. Since ceasing the drug, I have tried well over 20 therapies in an attempt to improve the damaging effects. While each therapy had it's own risk and benefits, I learned a lot throughout the entire process. This self-educated awakening has propelled me to become a health advocate and information source.
When I met Nelson and Gene, I knew with our knowledge we could collaborate and build a safe and moderated online community. This community was built from the ground up with the primary focus to help all men who are searching for ways to improve their health and productivity. I am honored, excited and glad be a part of the ExcelMale's team.
---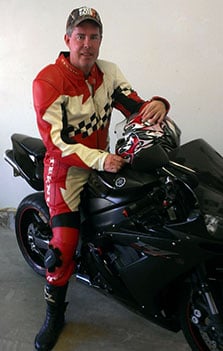 Christoph Schrenk - A.K.A "Vettester Chris"
I am 47yo, happily married, with one (1) son, who just recently graduated college. My wife and I reside in Southern California, and we both practice living healthy and active lifestyles. We both started to take note of some various changes in our respective health profiles about 5 to 6 years ago, and like most men and women at or around this age group, the changes we were experiencing were mostly adverse.
For me, I started experiencing a noticeable decline with my overall health and wellbeing at/around the 40yo mark. Lab work indicated that I had an excess overload of ferritin and iron in my blood. A liver biopsy revealed that I had one of the mutated carrier genes (HFE) for hemochromatosis. This explained some of the issues, like arthritis, which I started getting at a very young age. Basically, for years, excess iron had been stored up in my body, which can cause havoc with the organs, joints, and of course the endocrine system. I am easily able to control this now by donating blood on a regular basis.
It was also shortly thereafter that I was diagnosed with secondary hypogonadism, having low LH & FSH values, and of course a lower testosterone serum level. Like so many, I had really no idea where to start, and I was initially at the mercy of my local endocrinologist. The first 6 to 9 months or so of therapy was a litany of different physicians and treatment programs, and each physician seemed to have a different plan and course of action with MY health. I soon realized the only way that I was going to get a jump on this was by hitting it head-on with my own personal commitment to gain knowledge and take control.
This was when a whole new chapter of my life began! I quickly discovered that there are some brilliant physicians out there, who will align and treat their clients like partners. The thing is, for me, once I started learning a little, it became a passion to learn more.
To conclude, my background is in the metalworking industry (Divisional/Regional Sales Management, and Entrepreneurial). I enjoy my guitars, especially as a means for winding the day down. I also have a passion to keep pushing the envelope with the Super Sport motorcycle scene, and my wife and I have other bikes for weekend riding. Neither one of us really kept up at the gym in our 30's, but it's been a steady commitment with working out a regular basis now for close to five (5) years ... No looking back, only going forward!