You have probably reached our site in your search for health and the best TRT forum. After visiting several sites, you are probably wondering who to trust with men's health and TRT information in an online world full of scammers and deception. Well, you are in the right place!
Welcome to ExcelMale.com, one of the largest and best moderated men's health and TRT forums on the Internet focused on increasing health, potency, and productivity in men considering or using TRT and other hormone therapies. Wit over 39,000 members that include educated men, physicians, pharmacists, dietitians, exercise trainers, nutritional supplement experts, and other professionals in the field, ExcelMale is quickly becoming a leader in the field.Our forum topics range from testosterone replacement therapy (TRT), Trimix injections use for ED, HCG use for better fertility and libido, estradiol management, thyroid function optimization, peptide information, exercise routines, best supplements for men, effective diets, TRT side effect management and much more. We also provide men's health information via Interviews with experts, Videos, and webinars. Last but not least, our members can participate in a blood test discussions and provide their reviews of TRT clinics and doctors, compounding pharmacies, pharmaceutical products, supplements, and much more. Our great moderators review every post daily to detect spammers or abuse, so ExcelMale is a safe environment for all men. And since every man wants to help important women in their lives, we do not neglect female health information as we include a folder called "ExcelFemale" to post the latest on HRT in women.
Search our content by typing your question here.
Register here to join our community! Don't be shy, ask questions by posting in any forum folder. We can help each other to regain our best health and productivity!

Founder & Moderator: Nelson Vergel
Nelson Vergel is a 60-year-old chemical engineer originally from Venezuela who, by his own necessity, has become a leading educator on hormone therapies and men's health.
His search for cutting-edge health knowledge started when he was diagnosed with HIV over 34 years ago during a hopeless era. This life-threatening diagnosis propelled him to explore hormone therapies to prevent his and his peers' death from wasting syndrome. His path for self-education combined reviewing available literature, attending numerous health conferences, becoming an advocate member of the U.S. National Institute of Health's research committees, writing books, moderating online groups, and networking with many progressive clinicians. After a suggestion by Gene Devine, Nelson created ExcelMale.com in October 2013 to spread his 30+ year knowledge to help people lead a healthy life regardless of their health status or background.
He is the author of "Testosterone: A Man's Guide" and co-author of the book "Built to Survive", the founder of the nonprofit organizations Body Positive Wellness Clinic and Program for Wellness Restoration, and the Nutrition and Exercise forum expert at TheBody.com.
Nelson's latest projects, DiscountedLabs.com, ClinicOptimizers.com and TRTFinder.com, aim at expanding access to affordable blood tests, good medical providers and education for all.
________________________________________________________________________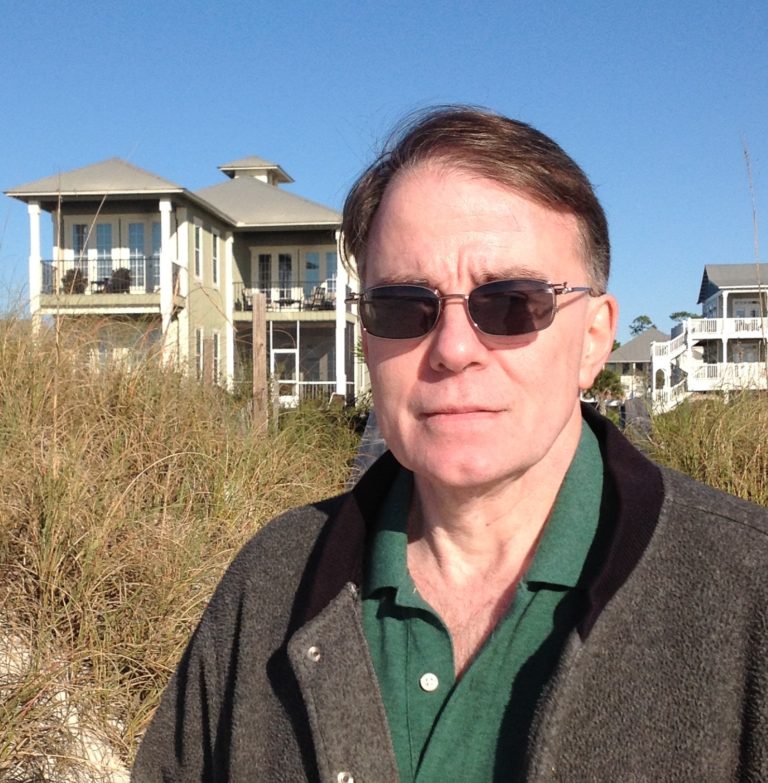 Moderator: Coastwatcher
Born in the United States, but having lived for many years in Canada, I came, initially, to Excelmale as so many others have: I felt discouraged and I was looking for help. There was agreement amongst the doctors I was seeing that I was hypogonadal – as was my father – but efforts to treat the problem were going nowhere. Finding the Forum, I began to learn that almost everything I was being told was incorrect. All I did was read and read, followed by books I'd find referenced on the site. It wasn't long before I realize I knew more about protocol design and follow-up monitoring than the medical school endocrinologist was who said estradiol was of no interest in a man's care and 200mg of testosterone every fortnight was just dandy. Connecting to a fine, young, female doctor in mid-town Toronto meant my worries that I'd have to become a commuter patient (crossing the border from Canada to the US three or four times a year) were unfounded. Because of Excelmale, TRT is a roaring success and transformed my life.
An undergraduate degree in philosophy and communications prepared me for a career managing the information needs of a multi-national consulting firm. It's those same skills that I hope make me a capable moderator. When not dusting and cleaning here at Excelmale, my wife and I enjoy classical music, travel, and reading…along with some vigorous, urban exploring. It's an honor to be involved with the finest men's health community on the internet. What Nelson conceived and built, and all of us sustain, is a tribute to tenacity: the right to be the senior partner in our health care.
---

Moderator: Gene Devine
I am a 57-year-old man with two wonderful children and reside in South Florida. I have always stayed in decent physical shape and watched my diet but never really took my overall health seriously. At the ripe old age of 48, I decided to get a complete medical physical and hormone workup conducted by an anti-aging medical specialist in Fort Lauderdale Florida. It was at least 20 years since my last medical physical.
The blood work showed that I was a healthy "normal" 48-year-old male and my testosterone and estrogen serum levels reflected that clearly. In school grade terms, my testosterone serum levels (both Total and Free) were considered a "D".
I made a decision to add a
Testosterone
Replacement Therapy protocol to my life and the change it had on me, both physiological and spiritual, was beyond any of my expectations and I was so impressed with the positive impact it made on my life I decided to learn everything I possibly could about anti-aging medicine, the male androgen pathway, and endocrine system, how it functioned, how it was impacted by age, age-related medical conditions and how it could be optimized through the use of
bio
-identical hormones, diet, and exercise.
This self-learning over the years has allowed me to help guide men to find the correct hormone replacement healthcare as a moderator on a very active steroid forum on the Internet. However, that forum was primarily focused on bodybuilding, and the anabolic use of steroids, and not necessarily on the health of men and the use of
bio
-identical androgens as a hormone replacement protocol.
It was for this reason that I have joined Nelson Vergel in creating ExcelMale.com as we share the same vision and philosophy in helping men lead healthy and vigorous lifestyles in a safe and open community where respect and responsibility will be our code.
As a men's health advocate, I look forward to knowing you all and helping you as best I can with the knowledge I have gained over the years.
---

Moderator: Christoph Schrenk – A.K.A "Vettester Chris"
I am 52yo, living in California, and I have been on HRT for about ten (10) years. Like many, I started experiencing many of the symptoms associated with hormonal imbalances in my late 30's / early 40's. Getting diagnosed and treated correctly didn't come easily (like many here at EM), which prompted me to take my health matters into my own hands. I then committed to really learn as much as I could about HRT and other attributes associated with one's wellness and to align with medical professionals who specialize exclusively in this field.
For me, I started experiencing a noticeable decline with my overall health and wellbeing at/around the 40yo mark. Lab work indicated that I had an excessive overload of ferritin and iron in my blood. A liver biopsy revealed that I had one of the mutated carrier genes (HFE) for hemochromatosis. This explained some of the issues, like arthritis, which I started getting at a very young age. Basically, for years, excess iron had been stored up in my body, which can cause havoc with the organs, joints, and of course the endocrine system. I am easily able to control this now by donating blood on a regular basis.
It was also shortly thereafter that I was diagnosed with secondary hypogonadism, having low LH & FSH values, and of course a lower testosterone serum level. Like so many, I had really no idea where to start, and I was initially at the mercy of my local endocrinologist. The first 6 to 9 months or so of therapy was a litany of different physicians and treatment programs, and each physician seemed to have a different plan and course of action with MY health. I soon realized the only way that I was going to get a jump on this was by hitting it head-on with my own personal commitment to gain knowledge and take control.
This was when a whole new chapter of my life began! I quickly discovered that there are some brilliant physicians out there, who will align and treat their clients like partners. The thing is, for me, once I started learning a little, it became a passion to learn more.
To conclude, my background is in the metalworking industry (Divisional/Regional Sales Management, and Entrepreneurial). I enjoy my guitars, especially as a means for winding the day down. I also have a passion to keep pushing the envelope with the Super Sport motorcycle scene, and my wife and I have other bikes for weekend riding. Neither one of us really kept up at the gym in our 30's, but it's been a steady commitment to working out a regular basis now for close to five (5) years … No looking back, only going forward!
________________________________________________________________________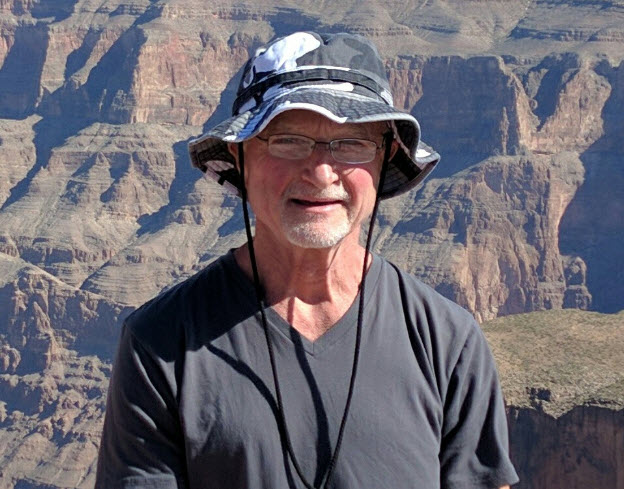 Moderator: Vince
I am a 63-year-old male, born in 1954. Since I was young I have taken my health very seriously. I began lifting weights and trying to eat healthy while still in high school. I am married with five children and five grandchildren. I have been an electrical worker for the past 20 years, building large power transformers. I live in Wisconsin and enjoy outdoor activities like fishing, hiking, and golfing. I joined Excel Male in November 2014 because I was looking for information to help me remain living a healthy lifestyle. Becoming a moderator shortly after I joined, has helped me to get very involved in helping others improve their health.
________________________________________________________________________
Moderator: Jason Sypolt
I am a 40-year-old man, soon-to-be living in Tampa, FL. I have probably had borderline hypogonadism and 5-alpha-reductase enzyme-related problems all my life. I was always tired, gaining wei
ght throughout my 20's and 30's, and of course, had libido problems. I'm married, have 3 kids, and a sometimes stressful career as a software developer. So I thought these things were normal and just part of getting old, because an increasing number of people around us are overweight, stressed, and tired too. Well, It isn't normal, and you do not have to settle for living your life that way.
By 35 I was put on TRT. And I suffered sometimes even more because local doctors couldn't understand how to help. As a software developer, I knew that gathering as much data as I can about a problem clearly gives you your best chance at fixing it. In my search for answers, I found ExcelMale. I liked that the information is based on clinical data and facts. I also liked that, unlike all other forums, ExcelMale was well moderated to avoid spam and abuse. Last but not least, I also found Defy Medical on this platform.
Then my life changed. Dr. Saya and his staff at Defy Medical have drastically improved my health and well-being over the past several years, and Nelson and I worked to turn my TRT Analyzer app prototype into a finished product to help others. Now I work full-time in this field with my friends, using technology and providing direction to help others and improve their lives. It's a great feeling to be connected to the source of great information and to learn from others!